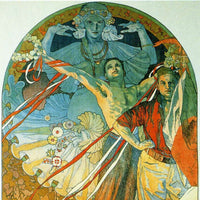 What is Loopys Nouveau Niche?
Art Nouveau dominated the world from roughly 1895 to 1910 and was popular in architecture, applied arts and especially decorative arts that was inspired by the natural flowing, curved lines of plants and flowers. GoLoopys is constantly in search of New Products from the Art Nouveau Genre to add to the store. From Home Goods to Personal Wear, you can find the Latest in Art Nouveau at LOOPYS!
Thank you for shopping with us!